One membership. Unlimited guidance. Zero stress.
Where happiness meets health
Giving your pet what they want, and need.
1:1 vet-led guidance and pet coaching for every stage of your pet's life!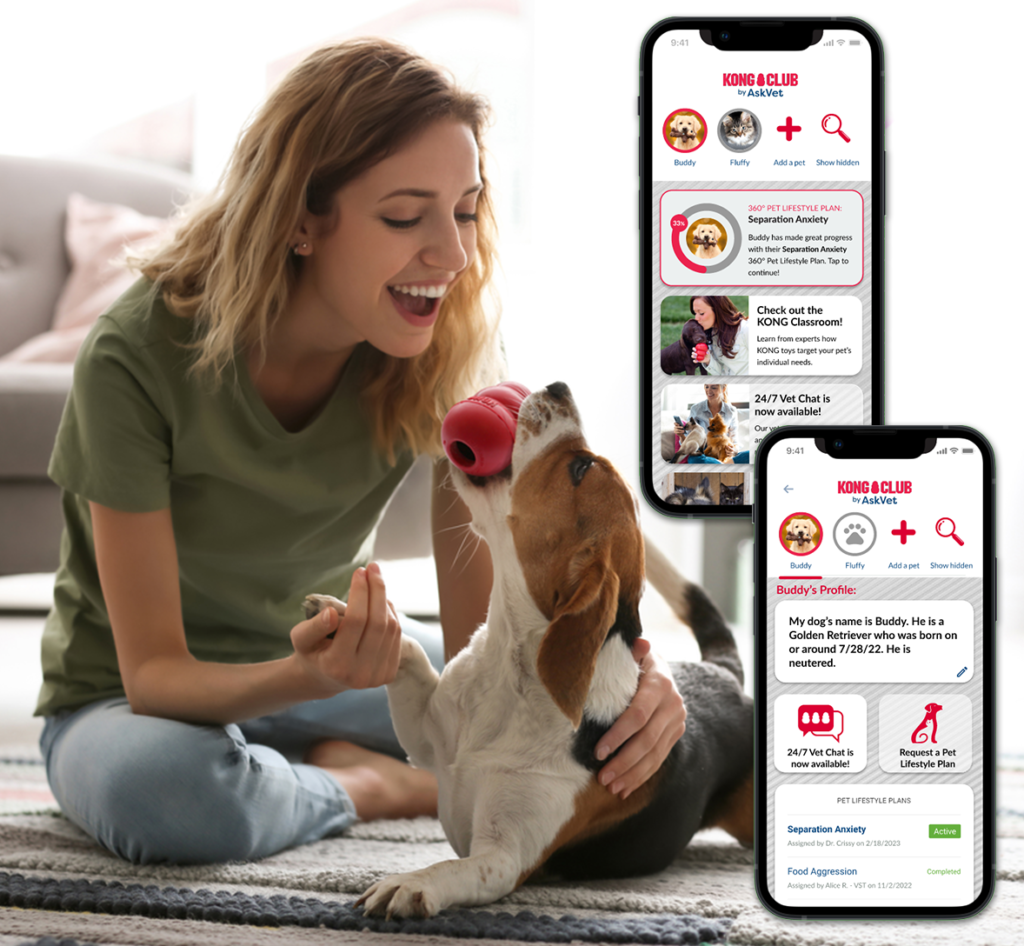 At KONG, we trust AskVet to keep our four-legged family members healthy. Together, we bring you the only pet care membership focused on your pet's happiness and health.
KONG Club Membership – only $9.98/mo!
Tell us a little bit about your pet and check out your KONG Club portal on the website or in the KONG Club mobile app.
2. Meet With Your Pet Coach
Set up a a 1:1 session to help us get to know you and  your pet! You can meet as many times as you like and your coach will create personalized wellness plans with you.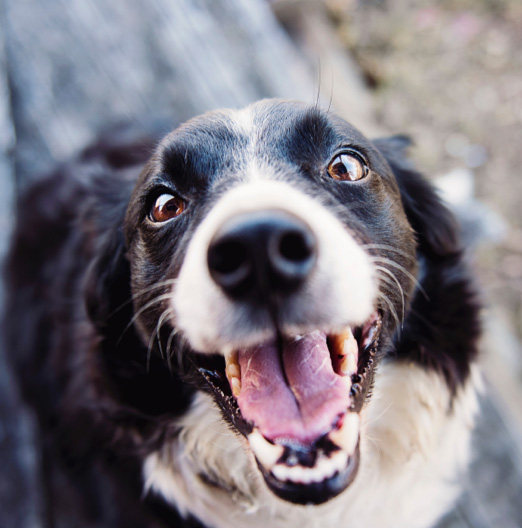 3. Check Out The Community
Come on into the AskVet Clubhouse and share frustrations, joys and advice with other pet parents
Check-in with our 24/7 vet support team and your pet coach for answers, training, enrichment, behavior  support, and more.
"THE BEST DECISION I'VE MADE FOR MY PET IN YEARS."
Pet Lifestyle Plans designed to satisfy all your pets' instinctual needs (and reduce your frustrations!)
Peace of mind with veterinary support and advice  when you are not sure what to do for your pet.
1: 1 behavior, training, nutrition and care support to guide you through every step of your pet parenting journey.